Are you interested in serving in ministry?
Are you interested in putting your gifts and talents to use for God? Do you feel called to ordained ministry? Kingdom Life Cathedral has a number of different ways you can become involved and help us touch lives with the power and love of God! To schedule a meeting email us at admin@livingfinished.com.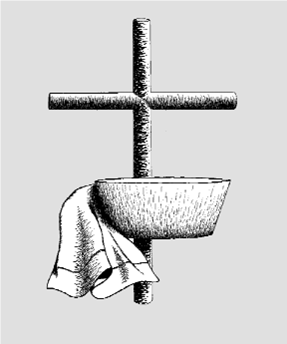 In the military, an adjutant is an officer who assists the commanding officer of a unit or instillation with the administrative matters of command. When the term was introduced to the Church of God in Christ, Inc. (COGIC), back in the 1970's by (now) Archbishop J. Delano Ellis, II, the concept was essentially the same. Adjutants are ordained elders serving in ceremonial and administrative positions similar to the Protonotaries Apostolic and Chaplains of His Holiness within the Roman Catholic Church, who ensure the proper observance and execution of protocol, as well as assisting the bishop of Rome (the Pope) execute the varied duties of his Apostolic Office with ease.
So it is with the Adjutants chosen to serve bishops in our tradition. These ordained elders are appointed by the bishops to work alongside them in the faithful execution of the duties of their office. Adjutants must be well versed in all things ecclesiastical (church), from protocol to hymns, vestments to sacraments, and church history to ecclesiastical administration and polity. While adjutants may be assigned to a specific specialty within the adjutancy, they must all prove themselves as well-versed in all areas of their post before being appointed and permitted to serve.
In our church, the bishop's adjutants also oversee the acolytes (youth altar servers) of our church. The acolytes is a great way to introduce your child into the liturgical life of our church. ​​If you are interested in or feel a calling to this ministry, contact the Office of the Bishop to arrange a meeting to discuss the process and your options at Admin@LivingFinished.com